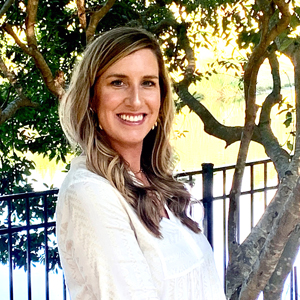 With a background in advertising and marketing, and positions including creative director and senior marketing manager, Kristen has developed and executed integrated marketing campaigns including print, digital, and events.
From branding and graphic design to copywriting and editorial design, her focus on brand consistency, increasing consumer awareness, and developing personal connections to relevant audiences has played a key role in the creative messaging for several prominent companies. Kristen worked with Amy Morton on a key campaign in 2021 before officially joining the Southern Majority Team in March 2022 as the graphic designer. She is responsible for graphic design as it relates to print, digital, and promotional items.
A graduate of the University of Virginia, Kristen currently resides in Bluffton, South Carolina with her husband and two children. When she's not busy helping clients tell their story through compelling design, you can find her enjoying the laidback lifestyle that the Lowcountry offers.