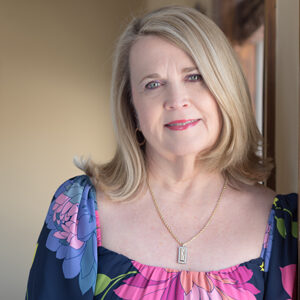 A policy and civics organizing veteran with more than 20 years experience at the local, state and federal level, Amy is a strong and successful advocate for advancing progressive issues. In 2011, she co-founded Better Georgia, where her experience in the nonprofit sector helped grow the state's largest and most effective progressive nonprofit.
At Southern Majority, Amy has assisted multiple nonprofit organizations, universities, foundations and advocacy groups, including the Couchman Noble Foundation, the Community Foundation of Central Georgia, Visit Macon and Clark Atlanta University.
From sheriff, to mayor, to state legislators, Amy has been instrumental in crafting victories for progressive candidates in tough districts. Amy has led multiple successful independent expenditure campaigns at the state and local level, including one of first successful IE's in Georgia for a local official.  Amy has also led multiple successful campaigns supporting or opposing ballot issues, including local SPLOST and ESPLOST campaigns and statewide ballot initiatives. In 2021, Amy led the Macon-Bibb Forward Together campaign to pass the first-ever OLOST for Macon-Bibb County, a measure that will result in one of the largest property tax cuts in state history. The measure passed with over 80% of the vote.
Amy consulted for Sen. Jen Jordan as Jordan broke the Republican supermajority in the Georgia State Senate and for Mayor of Atlanta Keisha Lance Bottoms in her 2017 runoff victory. In 2020, Amy led the campaign to elect Macon Mayor Lester Miller, Mayor Pro Tem Seth Clark and multiple members of the Macon-Bibb Commission and school board. In 2022, Amy was part of the team that helped to elect Atlanta City Councilmember Jason Winston, DeKalb County Commissioner Larry Johnson, Sandy Springs City Councilmember Melody Kelley and Tucker City Councilmember Virginia Rece.
From 2009-2011, when Amy served as Chair of the Board of Directors of Georgia's WIN List,  the organization set fundraising records and bucked national trends by electing 26 of 28 endorsed women to the Georgia legislature. In 2010, Campaign and Elections Magazine dubbed Amy "the voice of Georgia's grassroots," selecting her as one of the ten most influential Georgia Democrats, and in 2011, her tireless determination and visionary leadership earned her the Viola Ross Napier Trailblazer Award.
An experienced fundraiser, Amy has raised more than $6 million for progressive candidates and causes. She is a graduate of Mars Hill College, holds a masters degree from Mercer University and is a licensed marriage and family therapist and small business owner in Macon where she lives with her husband, Daryl Morton.