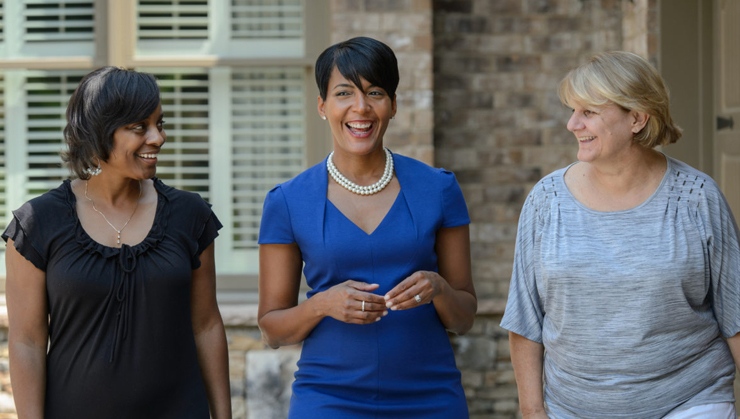 Longshot Victory
Newly elected Atlanta Mayor Keisha Lance Bottoms was one of 11 candidates who qualified to run for this open seat. After finishing first in the November 7 election, Lance Bottoms faced a tough runoff against fellow City Councilwoman Mary Norwood, who also ran for Mayor in 2009, losing by just 714 votes to Mayor Kasim Reed. Norwood, who drew substantial support from Republicans, including top Trump supporters, sought to position herself as a moderate, "progressive independent," while Lance Bottoms embraced a progressive message focused on creating educational opportunity to ensure a bright future for all of Atlanta.
While Lance Bottoms led in the polls immediately after the Special Election, as the runoff approached, Mary Norwood garnered support from high profile Democrats and pulled ahead in public polling.
During the runoff, Southern Majority partnered with the Lance Bottoms campaign to implement a sophisticated phone program that included live calls and texts to identify and turnout Lance Bottoms voters, including low propensity African American voters. On election night, while many pundits predicted a Norwood victory, Lance Bottoms prevailed, besting Norwood by just 759 votes to become the 60th Mayor of the City of Atlanta.