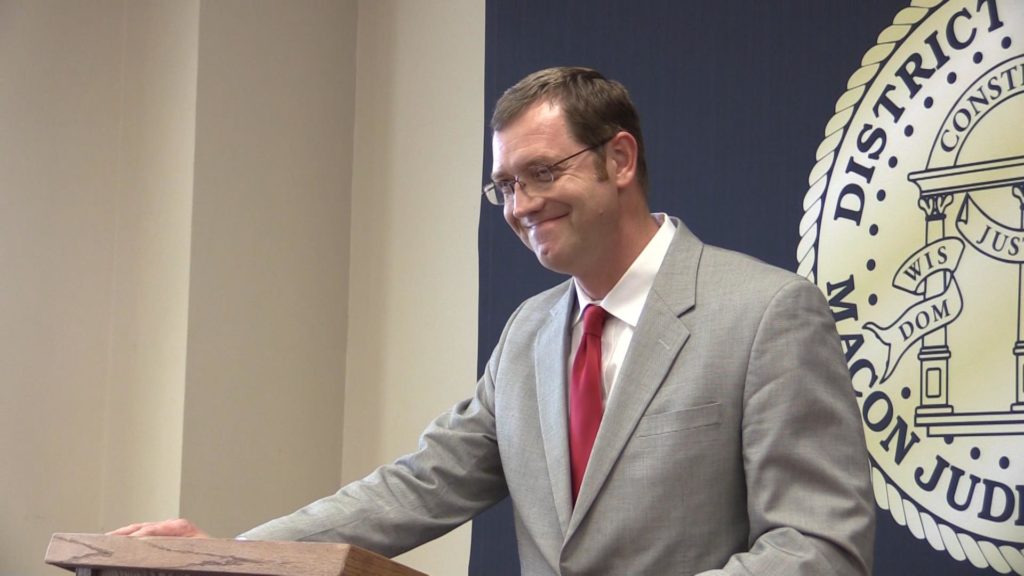 At Southern Majority, our services don't end on Election Day. We help newly elected officials and incumbents use best practices and state-of the-art technology to effectively communicate with constituents. There is no better example of this continuing partnership than Macon Judicial Circuit District Attorney David Cooke.
In 2012, when career prosecutor, David Cooke, decided to take on the incumbent Republican District Attorney in Macon, many people thought his chances of victory were slim, but Cooke ran an effective campaign, and won that election with 55% of the vote and faced no opposition in 2016. Southern Majority partners, Bryan Long and Amy Morton, ran a pro-Cooke independent expenditure campaign in the 2012 race.
Southern Majority continues to partner with District Attorney Cooke to offer communications support, including message development, media relations, crisis communications and assistance with identifying community relations staff.