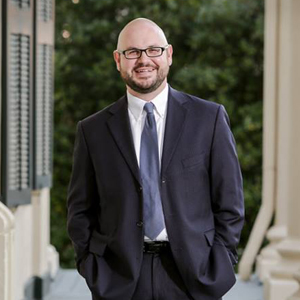 Andrew Blascovich has worked from city hall to Capitol Hill. After studying political science at the University of Georgia, Andrew began his career with local politics in Macon, Georgia—working for Robert Reichert in his campaign for Mayor. The prediction by most political observers in Macon was that Reichert would make a runoff but would eventually lose to one of the other five candidates in the primary runoff. For the Reichert campaign, Andrew targeted a core universe of voters via a mix of grassroots outreach, direct mail, and ballot chase that won the primary outright with 64% of the vote. Reichert went on to beat token opposition in the general election and was elected Mayor of Macon.
After his win, Andrew served in Mayor Reichert's administration, overseeing the city's external affairs. In this role, Andrew worked to defeat a SPLOST that Bibb County attempted to pass without the help of the City of Macon. In addition, Andrew worked on the Service Delivery Strategy (SDS) negotiations that resulted in a long overdue debate in the community about double taxation. This set the stage for the eventual consolidation of Macon and Bibb County into one unified government. In 2011, Andrew returned to campaigning for Mayor Reichert, where he was charged with running a re-election campaign that faced the headwinds of the Great Recession, anti-incumbency, and racial tensions from the developing consolidation movement. Reichert was successfully re-elected and would go on to helm the newly consolidated government until leaving office due to term limitations in 2020.
After the election, Andrew held a variety of political roles. He served on the staff of Senator Johnny Isakson, covering Middle Georgia; he worked for the National Marine Manufacturers Association (NMMA) running the association's political affairs and political action committee BoatPAC in Washington, DC; he worked for the Business and Industry Political Action (BIPAC) as Director of Political Affairs, where he helped BIPAC's 200-member companies and associations navigate a wide range of political issues.He also managed the BIPAC Action Fund which vetted, endorsed, and supported pro-business candidates for Congress.
In 2018, Andrew reunited with Sen. Johnny Isakson, serving on his official state staff and covering southeast Georgia from Macon to Savannah down to the Florida state line.
Andrew has worked on elections for all levels of government and led grassroots advocacy and fundraising for both corporate and political campaigns. From utilizing the latest in data tracking and monitoring, to the simplest "shoe leather" campaigns, Andrew has been a vital asset for a variety of candidates and organizations in achieving their communication and advocacy goals.